Flat Rock Homes Deepens Engagement with Churches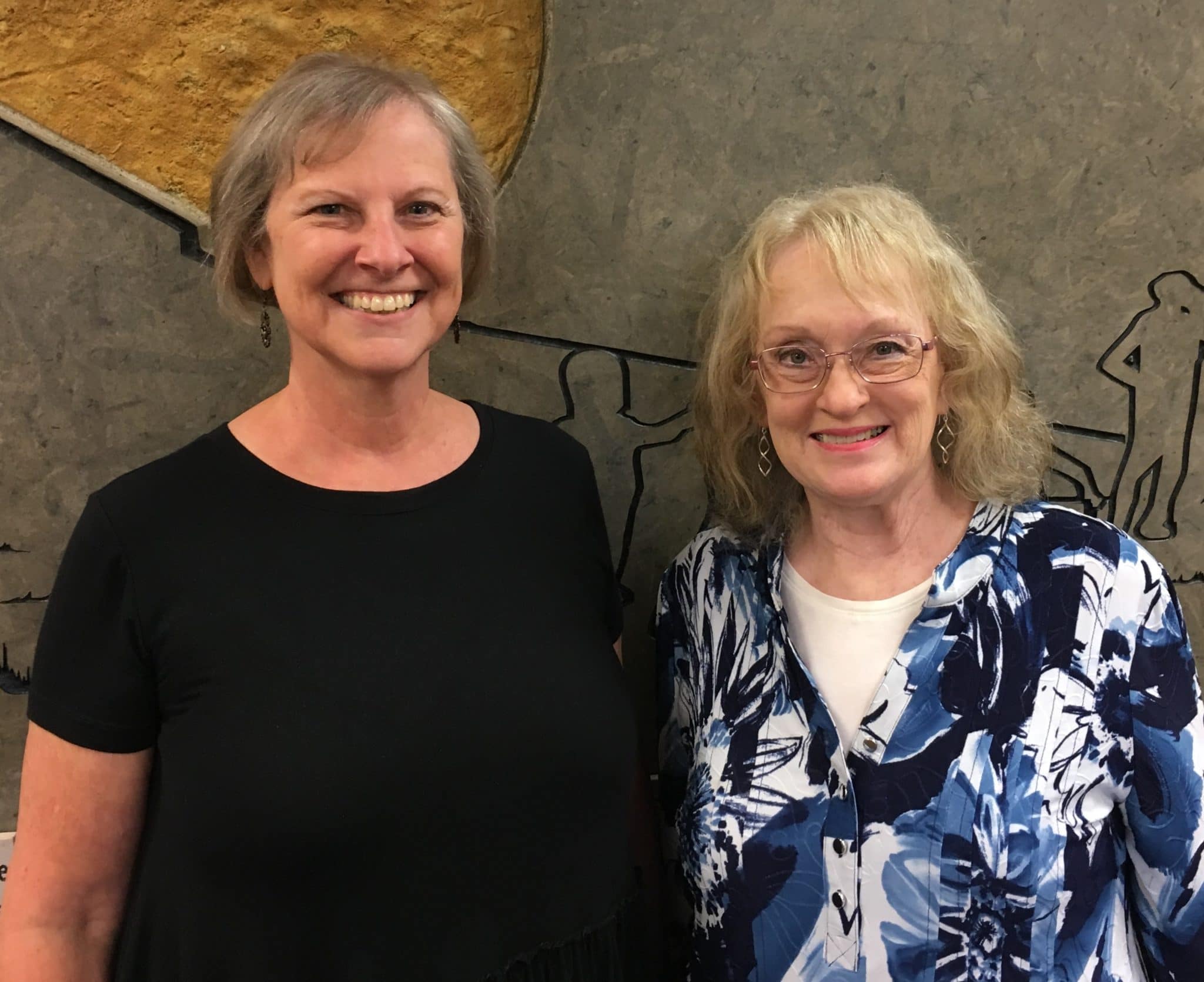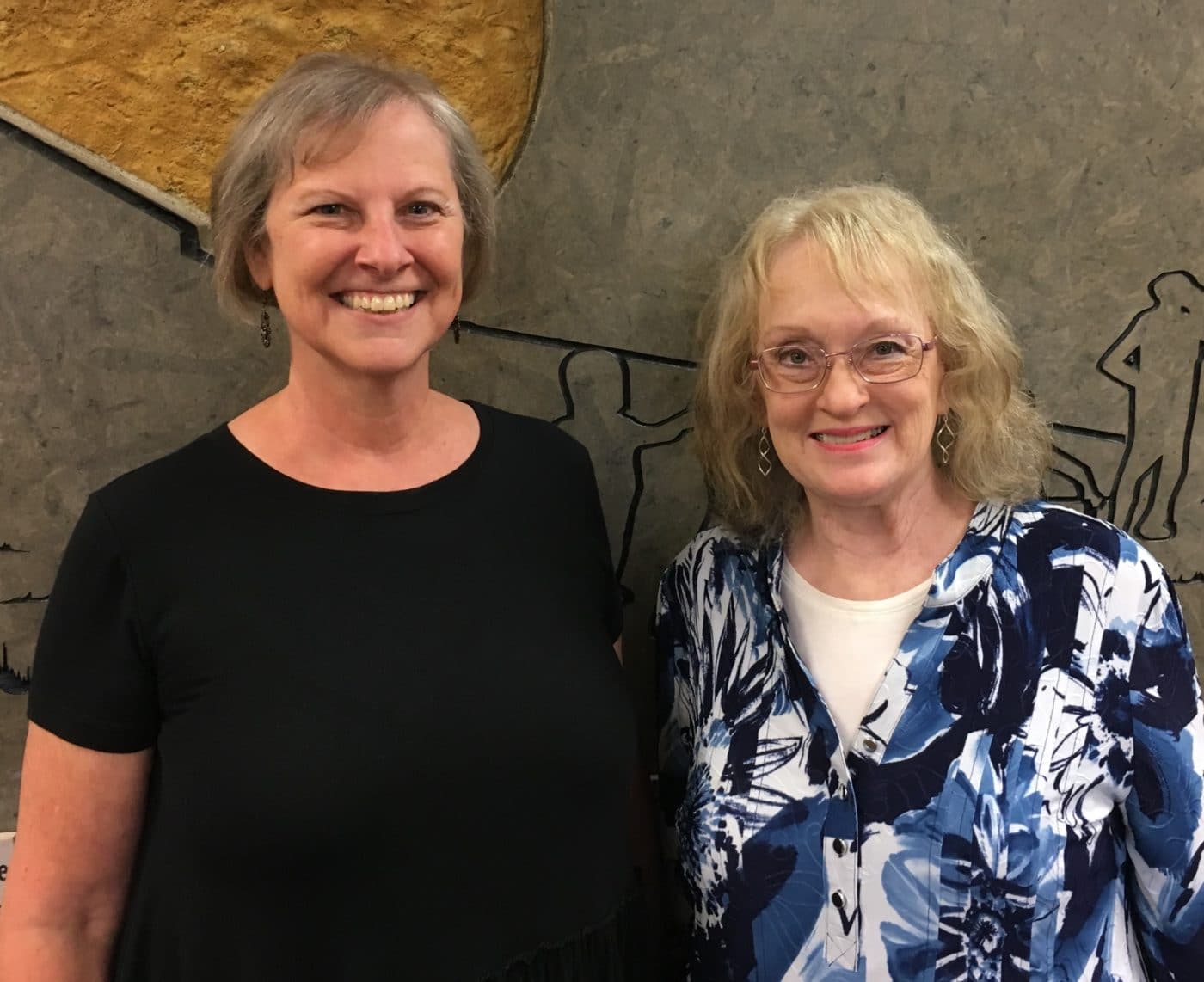 Historical Covenant Relationship Helps Congregations Make Disciples of Jesus Christ
Flat Rock, OHIO, August 8, 2019 – Flat Rock Homes is deepening its commitment to engagement and partnership with East Ohio Conference churches by growing its Church Engagement team.   
"Since November 2018, Flat Rock Homes has made an increased commitment church engagement within the East Ohio Conference," said Karen Kilgo, President/CEO of Flat Rock Homes, Care Center, and Community Services. "We believe our mission to serve adults with intellectual and developmental disabilities in life-transforming ministry can also serve as a catalyst for congregations to engage in mission and ministry together. We offer churches an opportunity to further disciple their church members for the transformation of the world. To help us further engage with our churches, I'm pleased to announce the hiring of Sherri Buehl and Rose Darling." Buehl and Darling began their roles as Church and Community Engagement Coordinators with Flat Rock Homes on July 29.
Buehl previously served as the Director (2017-2019) and the Director of Community Development (2012-2017) for the Epworth Center. Located in the scenic Appalachian hills of Southeastern Ohio, the Epworth Center is a United Methodist ministry that is ecumenical in nature and both welcomes and works in cooperation with other denominations. Buehl served as the Treasurer of the Southern Hills District of the East Ohio Conference of the United Methodist Church (2012-2018) and the Volunteer Coordinator for the Boys & Girls Clubs of Cleveland (2007-2012). In May 2012, Buehl was commissioned as a Deaconess by the United Methodist Women. Deaconesses are laywomen who are called by God and commit to a lifetime relationship in The United Methodist Church for engagement with a full-time vocation in ministries of love, justice, and service. She is married to Rev. Ted Buehl, Pastor of Fitchville United Methodist Church and Chair of the East Ohio Conference's Health and Welfare Ministries Committee.
Since 2014, Darling served Canal Fulton United Methodist Church as the Music and Church Growth Director. Prior to this role, she served as an Associate in Communications with International Partners in Mission in Cleveland (2013-2014). As Church Visitation Director for the Ohio Presbyterian Retirement Services Foundation (2000-2005), she traveled across northern Ohio visiting churches and social service organizations, creating connections with OPRS retirement centers. She served as Music and Church Ministries Director for First Church of the Resurrection in Canton, OH (2008-2013) and St. Mary's Anglican Cathedral in New Plymouth, New Zealand (2005-2006). She served as Associate in Ministry and Music Director for Lowell United Church of Christ in Canton, Ohio (1998-2002) and Music and Christian Education Director for Simpson United Methodist Church in Canton, Ohio (1991-1998). Darling was Co-Director of Feet of Memory, a nonprofit organization to raise awareness about Alzheimer's disease through long-distance walks. In this role, she launched Paws of Memory, a subsidiary nonprofit organization to raise awareness about pets in need or who may have been abandoned during their owner's dementia. She served in other positions/major volunteer roles with the Canton Symphony Orchestra, Juvenile Diabetes, Alzheimer's Association, New Zealand Presbyterian Support Services, and the American Heart Association. As the New Zealand Regional Director, Darling led the Arthritis Associations' annual fund drive. In addition to her extensive church and nonprofit career, Darling is an accomplished journalist who has written extensively for publications such as the Canton Repository, Canton Free Press, Akron Beacon-Journal, Hawera Star (New Zealand), and the Taranaki Star (New Zealand). Darling has been recognized by the Ohio House of Representatives for excellence in community journalism. She will be using her talents to tell the story of Flat Rock in content designed for East Ohio Conference churches to share across their social media and in their church publications. Darling is a Certified Lay Speaker with the East Ohio Conference of the United Methodist Church. She is married to Geoffrey, a New Zealand-born actor with the Ohio Shakespeare Festival. Geoffrey most recently appeared in Hamlet as Gravedigger.
"Sherri and Rose will be connecting with our churches, their mission committees, and UMW groups to share the story of the people of Flat Rock Homes," Kilgo added. "Whether bringing the Sunday message, meeting with mission committees, or talking with UMW ladies, Sherri, Rose, and I want to connect with every congregation in our conference. We are excited to offer congregations ideas about how they can grow their mission reach and discipleship activities at Flat Rock. We invite every church to engage with the people served by Flat Rock. Whether through prayer, financial or in-kind support, one-day mission activities or multi-day mission trips, we would love to see every congregation at Flat Rock! I guarantee you'll be blessed by meeting our people."
Founded in 1866 as an orphanage, today Flat Rock Homes is a not-for-profit, faith-based organization providing intermediate residential care, supportive living, adult day programming, community integration, pre-vocational services, vocational training, and employment services to adults with significant intellectual and developmental disabilities as well as severe behavioral disorders. Established by the Evangelical Association and later affiliated with the Evangelical United Brethren Church, Flat Rock Homes has been in covenant relationship with the East Ohio Conference of the United Methodist Church throughout much of its history. Headquartered in Flat Rock, Ohio, Flat Rock Homes operates facilities and provides services in Seneca, Sandusky, Lorain, Huron, Erie, Crawford, Richland, Morrow, and Wyandot Counties. Flat Rock provides services to adults and families from 28 counties throughout the state of Ohio.
For more information about Flat Rock Homes, please visit www.flatrockhomes.org or contact Meg Larkin, Marketing Assistant, at 419-483-7330 x1420 or mlarkin@flatrockhomes.org.
# # #