Local Church Representatives
Join Flat Rock's Team of Local Church Representatives and Church Champions!
Do you have a heart for persons with disabilities? Are you passionate about Flat Rock's mission and ministry? Do you want to help support Flat Rock by working through your local church? Join us by becoming a Local Church Representative!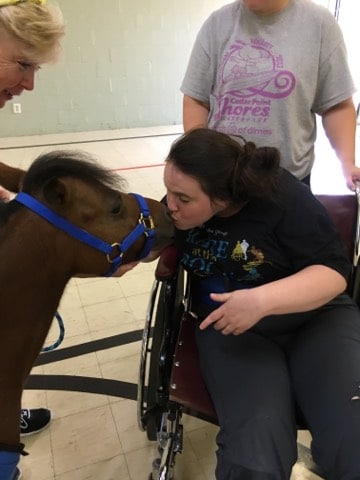 Our LCR's are a valuable part of the Flat Rock Team. They help us by:
Sharing their excitement about Flat Rock
Talking about Flat Rock at their local church
Inviting groups to tour Flat Rock
Bringing family, friends, and church groups to events such as The Dick Parks Memorial Race at the Rock
Holding a donation drive at your church
Gathering Christmas gifts for the individuals we serve and so much more!