Employment Services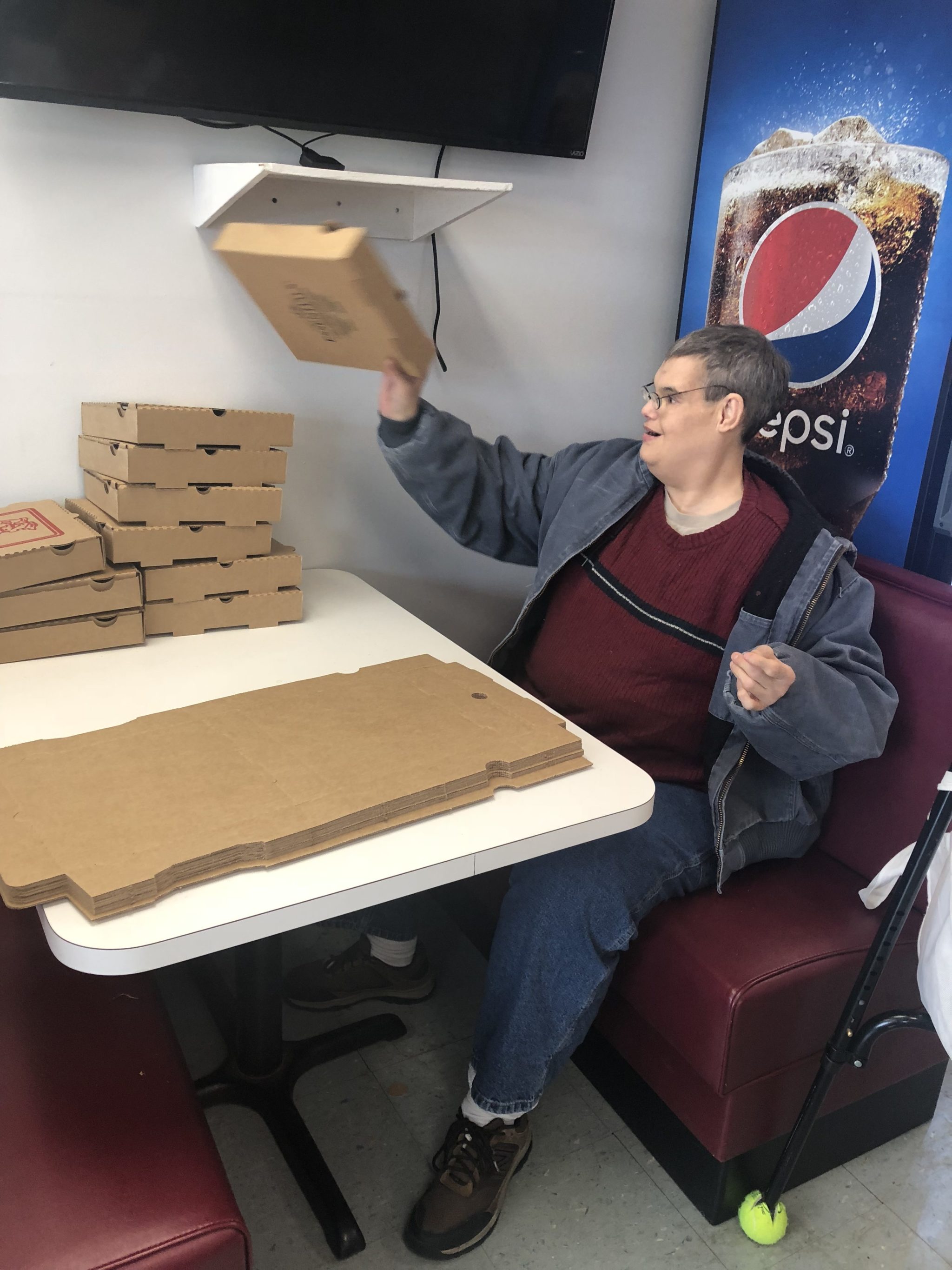 The Flat Rock Community Services Team are all Certified Employment Specialist Professional is a (CESP) credential that recognizes individuals who have demonstrated a sufficient level of knowledge and skill to provide integrated employment services to a variety of populations.  Our employment services team assists those who are interested in joining the world of work but who may have barriers to employment or may need support in obtaining competitive employment. Our customized approach to employment can help you find the job that best meets your needs as well as your vocational interests' abilities and skills.
There's no more asking, "Can I work?" but instead, "What am I good at?"
Services offered:
Job Seeking Skills Training
This service assists a person to learn the most up-to-date skills to find a job. Resumes, interviewing techniques, and building a job search network
Job Development
The employment services team assists job seekers in obtaining customized employment meeting their desired vocational goals
On-the-Job Supports
OTJS provides support and training needed to successfully learn and complete all job duties assigned while meeting employer standards in competitive community work settings.
Career Exploration
To help a person receiving services determine what career they would like to pursue, Capabilities staff helps the person explore a variety of career paths available based on area need and individual interests and aptitude.
Pre-ETS (Pre-Employment Transition Services)
Pre-ETS services are intended to help students with disabilities, starting at age 14 to explore career interests.  Five services are offered and include Job Exploration Counseling, Work-Based Learning, Counseling on Post-Secondary Opportunities, Work Readiness Training, and Instruction on Self-Advocacy.
Work Adjustment
The objective: Developing work habits and orientation to the work world; Acquiring personal habits, attitudes, and skills (including social skills) needed to function effectively on the job; Increasing your work tolerance while learning techniques that can compensate for the loss of a bodily or sensory function such as mobility or sight.
Community-Based Assessment
A CBA is performed for the person to explore specific career interests; evaluate work performance behaviors or stamina; and/or measure work productivity
Jump Start
This service is to assist a person to familiarize themselves with technology: laptops, tablets, and smartphones; in addition to assisting the person to utilize Zoom, Microsoft Teams, and other virtual vehicles for meetings, onboarding, etc.