Vocational Training & Employment
The Ohio Employment First Partnership is a joint effort between the Ohio Department of Developmental Disabilities (DODD) and the Opportunities for Ohioans with Disabilities (OOD). The goal of the partnership is simple: All people with disabilities have every opportunity to pursue competitive, integrated employment.
There's no more asking, "Can I work?" but instead, "What am I good at?"
The DODD and OOD have expanded community services so eligible adults with DD can transition from segregated work settings into integrated settings, by providing supports and services that empower those to choose and succeed in competitive, integrated employment.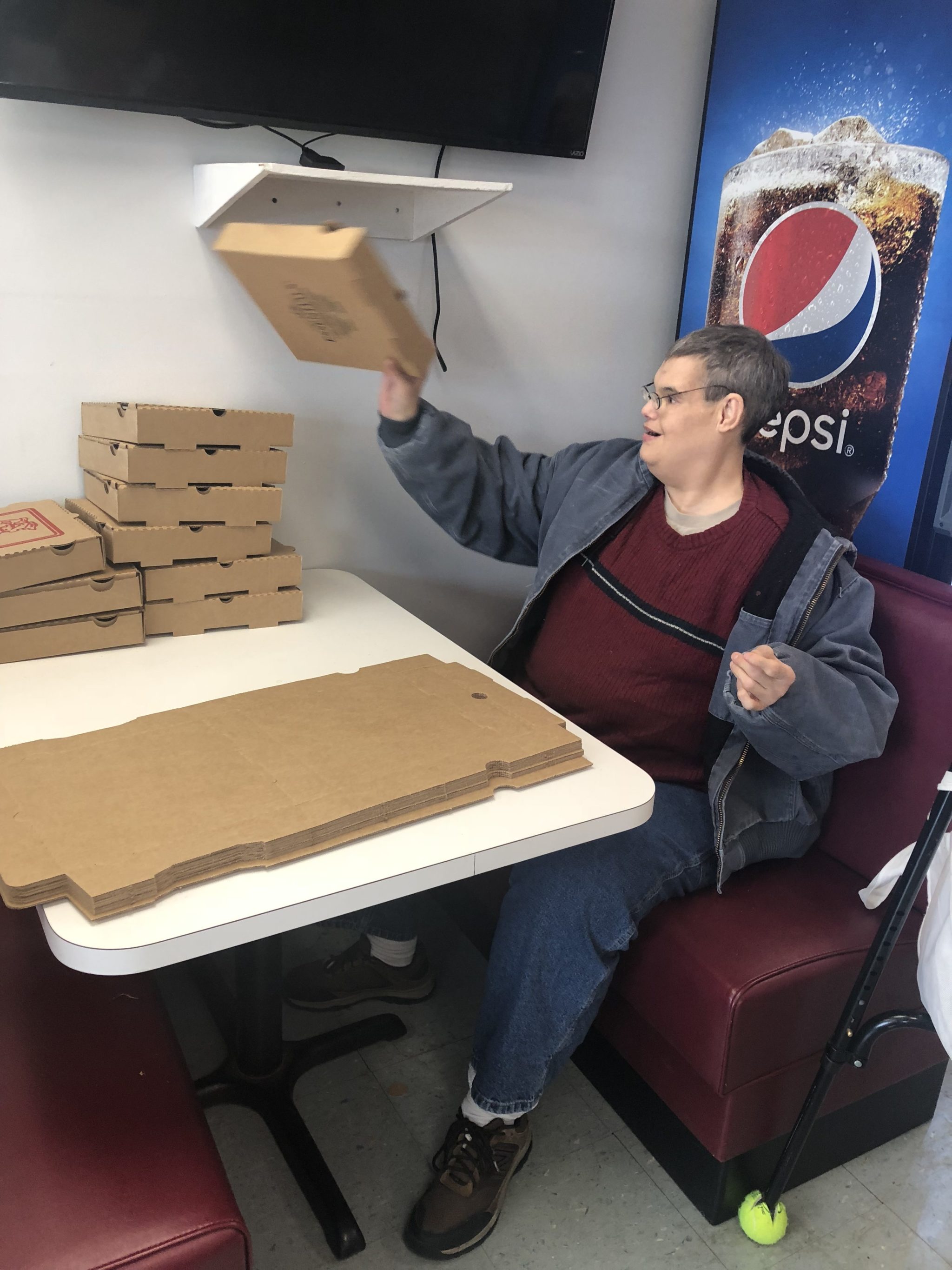 To begin, a "person-centered plan" will be developed with you.  This plan helps individuals identify their desired employment outcome and their current place on the path to community employment. As part of the person-centered planning process, you can choose your work goals and where you are on the path to employment. There are four places on the path to employment:
-I have a job but would like a better one or to move up
-I want a job and need help finding one
-I'm not sure about work and I would like to learn more
-I don't think I want to work, but I may not know enough about it.
Your planning meeting will help you choose your job goal and the vocational services you need to help you reach that goal.
Flat Rock will provide employment services. An Employment Specialist will be assigned to assist you in obtaining and retaining your desired job. We will then make sure you receive the proper training and ongoing support to be successful at that job.
If you are interested in learning more about employment options, please contact the County Board of Developmental Disabilities or OOD representative in your residing county and speak with the Service and Support Administration Department. Indicate your preference of Flat Rock, to provide you with employment services.