What is Adopt-A-Home?
This allows your church or group to develop closer relationships with residents of Flat Rock Care Center and those in the Community Services homes. Our homes include 2-6 residents at any given time, so it is a small number per home to 'adopt.'
You may choose to support them through the following suggestions or add your own!
Keep in touch with your residents to encourage, and bless their lives
Pray for the residents and staff and families
Send greeting cards and gifts for birthdays, holidays, and "just because."
Sponsor (donation) a BBQ, picnic, pizza or holiday party or other fun & food event
Sponsor (donation) an outing to the Zoo, to a ball game, or other activity
Purchase things they need, such as towels, bedding, cleaning supplies, books, magazines, etc.
Where appropriate, help plant a garden or supply needed gardening supplies
Add your own ideas!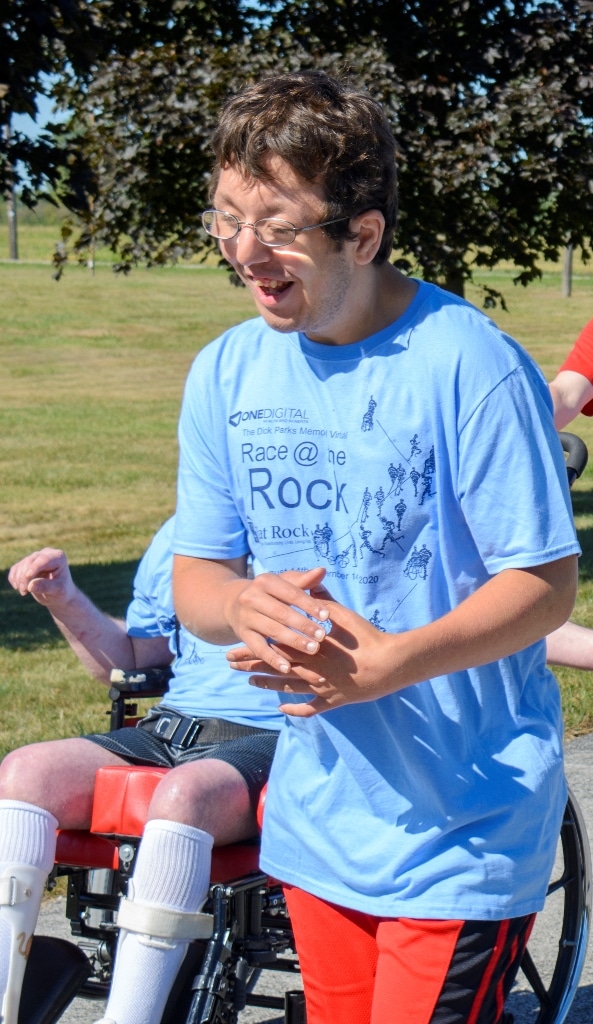 The 'adoption' is annual, from the initial date of the 'adoption.' * After you agree to adopt a home, you will have a staff member to guide you.
There is no fee to adopt a home. Once you have agreed to adopt, feel free to be as active as you wish, in compliance with the designated staff member. You may join with another church to adopt a home.
Will you adopt a home to build a closer relationship with our individuals?
Please email our engagement team and we can help you choose which home best suits your group!
*You may opt-out at any time, if necessary.
If you choose a home with three (3) residents, here are suggestions of ways in which you may help, along with estimated expenditures:
Three birthday gifts @ $15-20 each= $45 to 60
Three Christmas gifts @ $15-20 each= $45 to 60
Six towels once year @ $8 each= $48
Three twin sheet sets @ $18-20= $54-60
Annual magazine subscription @ $19= $19
Donate pizza party twice a year @ $30= $60
Send greeting cards four times a year= $6
Donate $20 each toward an activity= $60
That makes it about $31 a month or $373 over the year.
NOTE: This is an example. The above items may not all be needed each year.
Flat Rock Care Center and Community Services homes have between 2 and 6 residents.