Working at Flat Rock is more than just a job, it's an opportunity to make a difference in a person's life.
Our residents and program participants are people with intellectual and developmental disabilities who rely on care and support from people like you.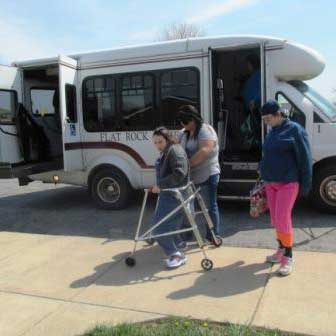 Because Flat Rock Homes, Care Center, and Community Services are faith-based, we promote a caring and uplifting environment for everyone. Each day you'll have the chance to help people smile, laugh, and feel loved. Over the years, people who have worked at Flat Rock have found it to be one of the most rewarding experiences of their lives.
We encourage you to come and discover what an amazing place Flat Rock is for everyone involved!